Energy Solutions Through Cooperative Actions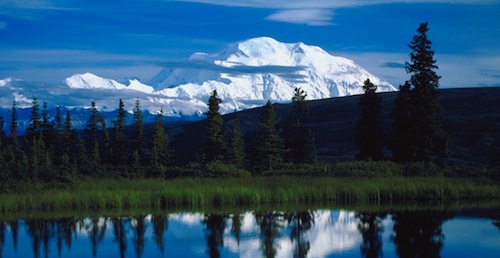 —————
Alaska's Railbelt region stretches from the Kenai Peninsula north more than 500 miles to Fairbanks. This portion of our state, named for areas reached by the Railroad, is home to 70 percent of Alaska's population. Combined, the Railbelt uses less electricity than a small utility in the Lower 48. Even still, we have six utilities that serve this relatively small amount of electricity over a very large and diverse territory.
In an unprecedented move on January 7, 2011, five Railbelt utilities created a new Generation and Transmission utility, the Alaska Railbelt Cooperative Transmission and Energy Company (ARCTEC) to collectively deal with Railbelt energy needs and challenges. After a lengthy initial meeting in the Chugach Electric Board room, Rick Schikora was named Chairman of the Board and MEA's General Manager, Joe Griffith was named President.
Now in its third year, Joe Griffith from MEA continues to serve as Chief Executive Officer, and the Board is ably chaired by Willard Dunham from Seward Electric System.
The utilities currently members of ARCTEC include Chugach Electric Association (CEA), Matanuska Electric Association (MEA), Seward Electric System (SES) and Golden Valley Electric Association (GVEA). Municipal Light and Power (ML&P) and Homer Electric Association are not ARCTEC members but support its current projects.